[wp_ad_camp_1]
BAKAITI IN ELECTION
Watch Raju's hilarious explanation on why voting is important. So, this year, go and vote!

Tags bakaiti bakaiti in classroom bakaiti videos bakaiti videos downlaod 2019 comedy election msg games msg toons msg toons raju msg toons videos msg toons videos 2019 msg toons videos download
Check Also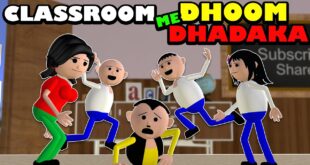 Raju, Babloo, Sheela and Master Jee do lots of dhoom dhadaka in this hilarious video.